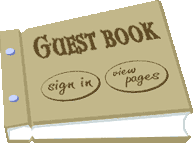 This website is about what ex-ELers have been doing since becoming ex-ELers.

Update ex-ELers about yourself by making an entry in the Guest Book

Click on the SITE INDEX button below to go to an index of photo pages in this website.

About This Website

This website is about what ex-ELers are doing since becoming ex-ELers.  It is not about our days at either Economics Laboratory or Ecolab.  The only exception regards deceased ex-ELers. 

In that spirit, all ex-ELers are invited to submit photos  --  either of yourself, or of deceased ex-ELers. 
Click here
to email an electronic photo.  If an electronic photo is not available,
click here
to get an address to which a print photo can be mailed.  Please include date and description of picture.
This website is not sponsored by Ecolab and receives no assistance from Ecolab  --  either financial or technical. 

The website manager is Jim Stach, who worked at Economics Laboratory from 1955–1983, before it became known as Ecolab. 

The name ex-ELers was chosen to include long time employees who did not officially retire from the company.


About Jim Stach

During my 28 years (1955-1983) with EL, I worked mostly in the computer center with stints in Payroll and Magnus. When I left EL, I got into management consulting, which I did for 22 years until I retired in 2005. For the first 3 years, I did computer related consulting -- then MRP (manufacturing requirements planning) consulting for another 8 years. And for the last 11 years, I did maintenance management consulting, working in truck maintenance, power generation plants, refineries, and chemical processing plants. I had clients around the US, in Canada, and in Mexico, so it was heavy travel. My wife, Cathy is also an ex-ELer (1958-1961). We live in St Paul, MN in the summer and spend our winters in Mesa, Arizona. Our three children all live in the St Paul area. -- we have ten grandchildren. Six of them are into sports, so with hockey, track, soccer, football, baseball, and lacrosse -- they keep us busy. Keep the photos and Guest Book entries coming -- it's the only way to keep this website interesting and up-to-date!

Jim Stach